The Advisory Council is an informal group who are consulted on various matters to do with Open Knowledge Foundation activities, strategy and operations, but hold no legal responsibility for the organisation. The Advisory Council exists to advise Open Knowledge Foundation team members as appropriate, and individual members may get involved with specific projects or challenges. The advice is available both on request and also by Advisory Council members proactively contacting the Open Knowledge Foundation team with ideas, leads or opportunities. The Advisory Council is a group of advisors, rather than a group which aims to form consensus or decisions. For more information, see the Open Knowledge Foundation governance page.
Dr Sören Auer
Dr. Sören Auer leads the research group Agile Knowledge Engineering and Semantic Web at Universität Leipzig. His research interests are semantic technologies and knowledge representation aspects of Open Knowledge environments. Sören is founder of the open-source, adaptive knowledge engineering framework !OntoWiki, founding member of the DBpedia project and chair of the first Social Semantic Web conference.
Prof. Panagiotis Bamidis
Prof. Panagiotis Bamidis, Assist. Prof. of Medical Education Informatics, is leading the working group of Medical Education Informatics. He has been the co-ordinator of large European projects (www.meducator.net; www.longlastingmemories.eu) as well as the principal investigator for a number of national and international funded projects (more than 20 in total). His research interests are within technology enhanced learning in Medical Education (web2.0, semantic web, serious games, virtual patients, PBL) and Affective and Physiological Computing and HCI. In 2009, he was awarded the Prize of the AUTH Research Committee for the Best Track Record in funded research projects among AUTH young academic staff. He has been the Chairman/Organiser of six international conferences (iSHIMR2001, iSHIMR2005, MEDICON2010, GASMA2010, SAN2011, MEI2012) and the Conference Producer of the Medical Education Informatics Conference and Spring School Series. Prof. Bamidis represents the OKF Greece Chapter on the Advisory Council.
Pieter Colpaert
Pieter Colpaert believes a lot of frustration today is caused by data not being accessible (when does my train leave, how long do I have to queue, where does my money go, and so on). His goal is to increase your life quality by contextualizing data into information without you even noticing it. Apart from being a co-founder of Open Knowledge Foundation Belgium, he coordinates the Open Transport Working Group at the Open Knowledge Foundation and pursues a PhD on Linked Open Data at the University of Ghent. Pieter represents Open Knowledge Foundation Belgium on the Advisory Council.
Christopher Corbin
Christopher Corbin is an independent researcher and advisor on the information society and the knowledge economy with specific interest in policy and its implementation with respect to public sector information. He is an openly selected expert advisor on Europe to the UK Advisory Panel for Public Sector Information (APPSI). Recent project involvement with respect to public sector information policy has included the European Union eContentplus funded ePSIplus Thematic Network (2006-2009), the Geographic Information Network in Europe (GINIE) (2001-2004). He has also contributed to the OECD initiatives on Public Sector Information policy principles.
Daniel Dietrich
Daniel Dietrich is the Chairman of the German Chapter of the Open Knowledge Foundation. His is interested in emancipation and empowerment through open knowledge to make the world a better place. He is author of several studies on the political, technical and legal aspects of open data, open government and transparency. From 2011 to 2013 he worked as editor of the European Commission funded platform on public sector information, the ePSIplatform.eu. Until 2011 he worked as a research associate at Technical University Berlin, Department of Internet and Society. Before 2011 he worked several years as project manager & consultant in the IT business. Daniel represents the OKF Germany Chapter on the Advisory Council. More Information on www.ddie.me
Hannes Gassert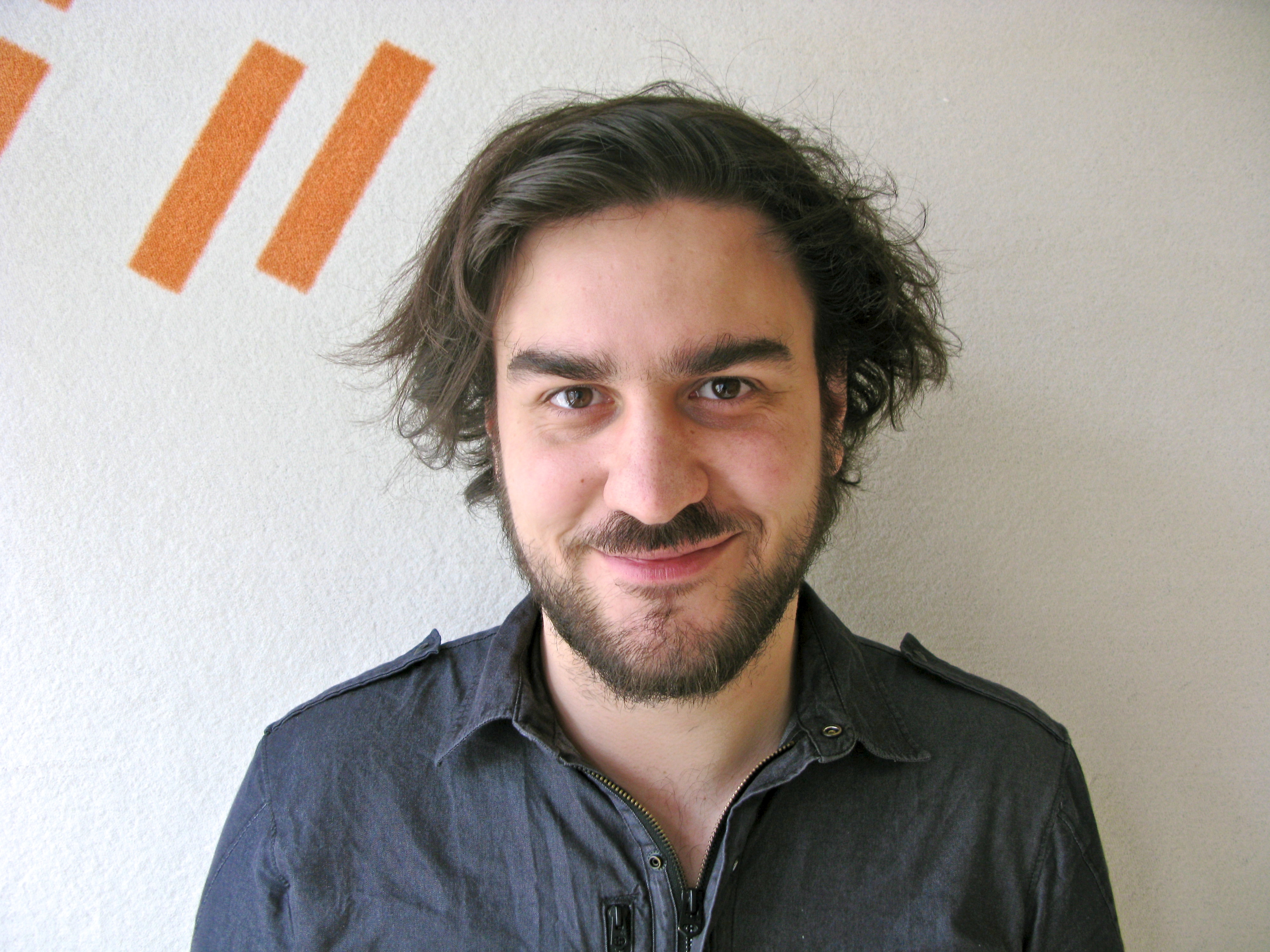 Hannes Gassert is an entrepreneur, activist, developer, author and curator at the intersection of media, technology and culture. As a co-founder of Opendata.ch, the Swiss Chapter of the Open Knowledge Foundation, and of the web technology agency Liip, the Swiss CKAN partner, he has continuously been at the forefront of the Swiss Open Knowledge movement for over ten years. After a short stint in media arts with etoy, Hannes is now building the social dating game Skim in Zürich, curating at Lift Conference in Geneva and continues to build communities and put transparency, innovation and participation on the political agenda in Switzerland. Hannes represents the OKF Swiss Chapter on the Advisory Council.
Jordan S. Hatcher
Jordan is a lawyer, academic and entrepreneur working on Intellectual Property and Internet law issues in the UK and worldwide. He concentrates on international IP, copyright and trademark, open data, open content, free and open source software (FOSS), and anything where digital technology and the law meet. Jordan is a former board member of the Open Knowledge Foundation, and co-founder and principal drafter of a set of international open data licenses at OpenDataCommons.org. As to other formal qualifications, Jordan is a licensed and practising attorney, and is active in various organisations related to technology and intellectual property. Find out more at LinkedIn and on his homepage http://www.jordanhatcher.com.
Becky Hogge
Becky Hogge has been involved with the Open Knowledge Foundation since 2008, sitting on the Board of Directors until 2013. She started her career as a journalist reporting on the alternative side of new technology and bringing the world of computers and communications to the attention of a political audience. She has written columns for the New Statesman on and off since 2006, and her writing has been published in the Guardian, Atlantic, Index on Censorship, Prospect and Dazed and Confused. For two years she led digital civil liberties campaigners the Open Rights Group as their Executive Director. Her first book Barefoot into Cyberspace was published in July 2011.
Dr Tim Hubbard
Dr Hubbard is responsible for the bioinformatics groups that carry out analysis and annotation of the vertebrate genome sequence produced by the Sanger Institute. He is joint head of the Ensembl genome annotation project, which is the leading database and access point for the human genome sequence. Following the controversy surrounding the ownership and access to the human genome sequence, he has become a leading advocate of the benefits of openness in science and in society as a whole. He is involved in a number of NGO/Industry forums regarding the world patent system and access to essential drugs, including the plan by Medecin Sans Frontieres to set up a public domain drug development industry, DNDi.
Benjamin Mako Hill
Benjamin Mako Hill is a technology and intellectual property researcher, activist, and consultant. He is currently working full time on research into the application of technologies and lessons learned in free and open source software toward the production of other types of creative works a graduate student at the MIT Media Laboratory. He has been an leader, developer, and contributor to the Free and Open Source Software (FOSS) community for more than a decade as part of the Debian and Ubuntu projects.
Martin Kaltenböck
Martin Kaltenböck, CMC studied communication, psychology and marketing at the University of Vienna. In 2000 he was co-founder of punkt. netServices – an Austrian company specialised on information- & knowledge management as well as on Enterprise 2.0 solutions. He is managing partner of the Semantic Web Company and as CFO responsible for financial and organisational issues. Furthermore he leads and works in several national and international research & industry projects as well as projects in public administration – mainly in the area of project management. He is tutor and publishes in the fields of Enterprise 2.0, semantic information management, Linked (Open) Data as well as Open (Government) Data. Furthermore he is lecturer at national and international conferences and business events in the mentioned topics. He is Certified Management Consultant since 2006, member of the Executive Board of the Austrian Chapter of the Open Knowledge Foundation and invited expert of the governmental Cooperation OGD Austria. He is working as invited expert of W3C and is member of the Steering Board of the European data Forum (http://data-forum.eu). Martin represents the OKF Austria Chapter on the Advisory Council. More information: LinkedIn, Xing, Semantic Web Company.
Glyn Moody
Glyn Moody is a UK based technology journalist and consultant covering the Internet since March 1994, and the free software world since 1995. His most recent books are "Rebel Code: Linux and the Open Source Revolution" and "Digital Code of Life: How Bioinformatics is Revolutionizing Science, Medicine and Business". Glyn blogs at opendotdotdot.
Dr Peter Murray-Rust
Dr Murray-Rust leads a research group in the Department of Chemistry at Cambridge University. Co-creator of the Chemical Markup Language (CML), he has long been a pioneer of data exchange and information-mining in the chemical sciences. Firmly committed to promoting openness and data availability throughout the discipline, he recently started the world-wide molecular matrix, the largest open online repository of molecular information in the world.
Professor John Naughton
John Naughton is Professor of the Public Understanding of Technology at the Open University, and a Fellow of Wolfson College, Cambridge, where he is Director of the Wolfson Press Fellowship Programme. He is also the Observer's Internet columnist, with a weekly column in the Business section of the paper. He co-founded www.livingwithoutmicrosoft.org and is a long-time advocate of open source software. His other commitments include chairmanship of One World international, membership of the Public Advisory Board of Creative Commons UK, and a co-founder of the Ndiyo project.
Professor Hans Rosling
Hans Rosling is Professor of International Health at Karolinska Institutet and Director of Gapminder Foundation, Stockholm, Sweden. His research has focused on poverty and health in rural Africa, but as Director of Gapminder he now mainly works on promotion of a fact based world view through free access to socio-economic and environmental statistics in understandable and interactive animations. His goal is that data on the major global trends should not only reach the eye but pass on into the brain and affect how actions are decided. * Back to top
Professor Nigel Shadbolt
Nigel Shadbolt is Professor of Artificial Intelligence at the University of Southampton, and is the Head of the Web and Internet Science research group. He is a Director of the Web Science Trust and of the Web Foundation. Both organisations have a common commitment to advancing our understanding of the Web and promoting the Web's positive impact on society. Since 2009 he has been advising the UK Government on its Open Data strategy. He is also the co-founder and Chairman of the Open Data Institute. He was President of the British Computer Society in its 50th anniversary year (2006-7). * Back to top
Andrew Stott
Andrew Stott was the UK's first Director for Transparency and Digital Engagement. He led the work to open government data and create "data.gov.uk"; and after the 2010 Election he led the policy development and implementation of the new Government's commitments on Transparency of central and local government. Following his formal retirement in December 2010 he was appointed to the UK Transparency Board to continue to advise UK Ministers on open data and e-government policy. He also advises other governments on Open Data both bilaterally and through the World Bank and the World Wide Web Foundation. He is an expert adviser on Open Data strategy to the EU Citadel On The Move programme and co-chairs the Open Knowledge Foundation Open Government Data Working Group.
Professor Peter Suber
Peter Suber is a Research Professor of Philosophy at Earlham College, Senior Researcher at the Scholarly Publishing and Academic Resources Coalition (SPARC), and the Open Access Project Director at Public Knowledge. He is the author of the Open Access News weblog and the SPARC Open Access Newsletter. He was the principal drafter of the Budapest Open Access Initiative, and sits on the Steering Committee of the Scientific Information Working Group of the U.N. World Summit on the Information Society, the Publishing Working Group of Science Commons, and several other groups devoted to open access, scholarly communication, and the information commons. He has been active in promoting open access for many years through his research, speaking, and writing.
Mark Surman
Mark Surman is currently the executive director of the Mozilla Foundation, with a focus on inventing new ways to promote openness and opportunity on the Internet. On the side, Mark convenes conversations about 'open everything' in his home town of Toronto and around the world. Before joining Mozilla, Mark was an open philanthropy fellow at the Shuttleworth Foundation, looking at new ways to apply open source thinking to social innovation. Mark blogs at commonspace.
Nat Torkington
Nat Torkington ran the first production web site in New Zealand back when you had to convince people to use "the World-Wide Web" instead of the more popular Gopher. This led to ten years in America before moving back to NZ in 2005. He cowrote the bestselling Perl Cookbook, was a trend-spotter for O'Reilly Media, and ran many conferences including OSCON and Where 2.0. He runs Kiwi Foo Camp and started Open New Zealand, an organisation that develops and hosts projects around transparency, participatory democracy, and making central and local government useful to citizens and businesses.
Jo Walsh
Jo has been involved with the Open Knowledge Foundation since 2005, focusing on open geodata and software development. These days she is is managing geospatial web services at the EDINA National Data Centre based at the University of Edinburgh. Her software career has involved media art, the semantic web, neogeography, community wireless networks, and all sorts of metadata. She was a founding director of the Open Source Geo-Spatial Foundation and co-author of O'Reilly's Mapping Hacks. More information can be found on her home page.